---
Cute and simple water bottle
It is of utmost importance to keep yourself hydrated throughout the day and this cutely designed water bottle can help you do that and at the same time, help boost your energy to new levels!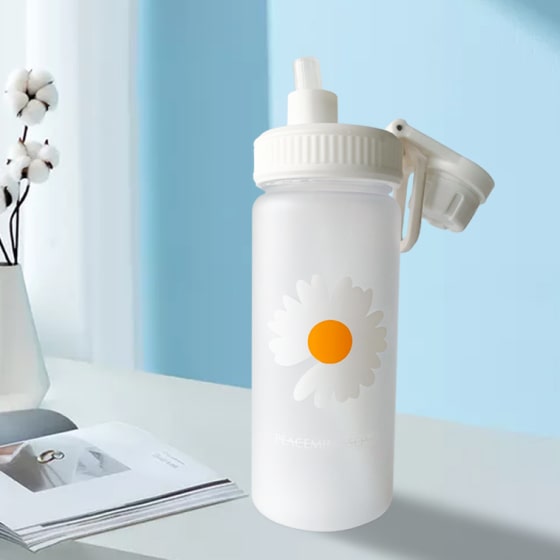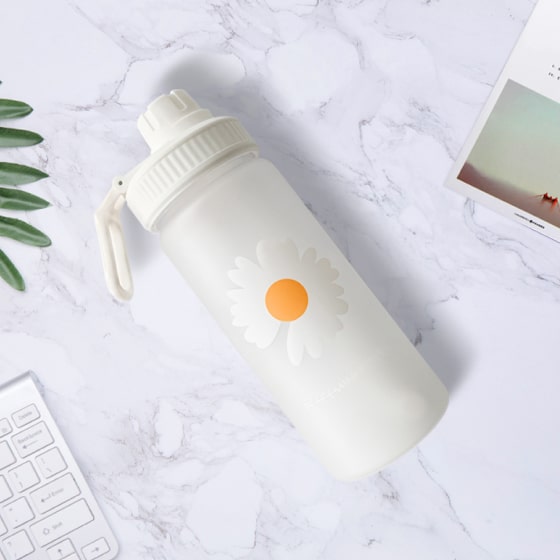 Water bottle specifications
Small and convenient accessory
Bottle details
Size: 2.7" x 7.8". Main material: plastic. Weight: 4.9 oz.Capacity: 15 fl. oz.
Safe materials
The body of the cup is made out of food-grade pc materials, with no toxic substances.
Comfortable lifting ring
Featuring humanized design and convenient for traveling, the ring can be hidden when not in use. Practical without losing appearance.
Leak-proof and easy to carry
The built-in rubber sealing ring provides the comfort to carry the bottle how you want while ensuring that everything inside doesn't leak.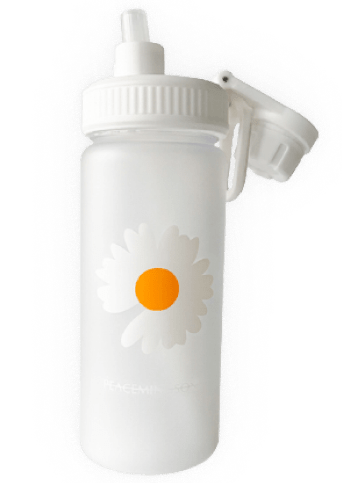 Everything you need to stay hydrated and healthy
No matter how your day goes, to stay healthy, you need to stay hydrated and this water bottle provides everything you need to do so. It is a safe and convenient accessory that looks simple and elegant and is so easy to use.
I love the cap. VERY good for the Gym!

Holds water. No leaks. Durable. Easy to clean. One draw back is that it is rather hard to suck through the straw in the beginning. Overtime it gets easier.

Perfect for the kids for school. I love that the spout is covered. No leaking.

We tried a dozen bottles for the kids to take to school. This is the first one that doesn't leak.

This is actually leak proof. I fill it up with tea or water and throw it in my book bag. It's very easy to use and clean.

Great item, I keep it near my bed at night. I freeze it during the day and sip all night.

Best water bottle I've ever had. Fits in my fanny pack. Doesn't leak. Easy and quick flip top to get a drink.

My kid likes his new water bottle. No issues, just a great waterbottle for my almost 6 yr old.

What I love about my new cup is the push button so that my straw is totally covered from the germs. I love the color. No leaks when tilted.

I've been looking for a good water bottle for my son to take to school and this one is perfect. It's sturdy and does not leak! I love the flip lid as well to protect the part the mouth goes on. Couldn't be happier with this product so far.